Is there a better way to move in South Tyrol?
Have you ever wanted to move quickly and sustainably?
Don't have a car and want to reach new places in South Tyrol?
Are you a university student and don't want to spend too much to move?
You know, it's tough getting across town with a car.
In this short article we will discuss about the different ways of traveling and moving in South Tyrol.
I always recommend to move on foot or by bike.
The bicycle is an excellent means of transport, it is environmentally sustainable and can also circulate in areas with limited traffic.
The Bolzano City council offers you 24 routes of cycle paths for a total of about 400 km.
These paths are great for quick trips along with the whole family or friends.
If you do not have the opportunity to use the bike and do not want to spend too much, I suggest you use public transports.
If you are student and you are not 27 years old yet, you are entitled to the South Tyrol Pass Abo +.
It is a service that offers you unlimited access on all means of integrated public transport South Tyrol:
Bus
Cableways (Renon, San Genesio, Colle, Verano, Meltina, Maranza), fixed plants (funicular of the Mendola, train of the Renon) and
Regional trains for the routes of tariff competence of the province and to Trento
As well as on public transport of PostAuto Schweiz on the route between Malles and Monastero (Müstair).
Now that I've informed you it's your turn to choose how to move.
I hope this has been helpful.
Lorenzo Salvi – BeaZ Radio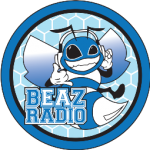 Source:
http://www.provincia.bz.it/news/it/news.asp?news_action=4&news_article_id=583661
http://www.mobilitaaltoadige.info/it/titoli-di-viaggio/altoadige-pass-abo-plus
Source: News
---